STUART WURTMAN, one of the leaders of the struggle for free exit of Soviet Jews, passed away
Stuart Wurtman, 70, former President of the Union of Councils for Soviet Jewry, American Jewish social activist, an activist fighting for the emigration of Soviet Jews, passed away in the morning on April 16, 2012 in Jerusalem.
Stuart and his wife, Enid Wurtman for many years provided dedicated help to Soviet Jews, and after the Soviet collapse and the beginning of mass Jewish immigration to Israel – to new immigrants from the USSR.
Yuli Kosharovsky
---*---
Stuart Wurtman passed away in Jerusalem on April 16 at the age of 70.
Having grown up in Logan and Mt. Airy he graduated from the University of Pennsylvania Law School and settled into being a Philadelphia lawyer. Stuart married Enid, a wife of 45 years, and they lived in Wynnefield and Merion.
However, a life transforming event occurred when they both traveled to the Soviet Union in 1973 and 1974 to visit beleaguered Jews desperate to emigrate to Israel. Meeting these Soviet Jews, who were prepared to sacrifice everything for a dream, energized their Jewish consciousness. Upon returning to Philadelphia they turned their passions into community involvement. Stuart became Co-Chairman of the newly founded Philadelphia Soviet Jewry Council, an organization which evolved over the years into a role model of Soviet Jewry activism. In a short time Stuart had national responsibilities becoming the president of the Union of Councils for Soviet Jewry in 1975-77.
In 1977 Stuart and Enid moved to Jerusalem. Their deeply felt emotions for the Soviet Jewry struggle grew greater in the total Jewish environment of Israel. Their home became both a focus of activism and an enviable example of devotion. Their lives together were greatly enriched and many people owe a sincere debt of gratitude to their joint commitment.
The eulogy for Stuart Wurtman was given by Natan Sharansky who referred to Stuart as "being a passionate soldier in the campaign for Soviet Jewry." During the shiva many people mentioned they were inspired to become involved in the Soviet Jewry struggle by the Wurtmans. In addition, many former Soviet refuseniks traveled long distances to come and offer their respects. They believed it was not as far as Stuart had traveled for them.
Stuart Wurtman lived a worthy life. He is survived by his wife Enid, their three children, Elie, Carmi and Hillie, and six grandchildren, Sammy, Odelia, Liam, Zohar, Shachar and Sihara.
Marvin Verman
---*---
From the editorial board of the website "Soviet Jews Exodus ": The Association "Remember and Save" and the editorial board of the site express their sincere condolences to the nearest and dearest of the deceased. Stuart Wurtman as well as his wife Enid was one of the outstanding and dedicated activists of international Jewry, who took the fate of Soviet Jews as the fate of his loved ones, and devoted all his time and energy to rescue them from the yoke of Soviet totalitarianism. Stuart and Enid are the type of people who, after you got acquainted with them immediately and permanently become your close friends, and genuinely friendly and cordial relations with them from that moment are not interrupted - especially if you are lucky to live in Israel.



Representatives of the Union of Councils for Soviet Jewry Stuart and Enid Wurtman, Joel and Adele Sandberg, and Glenn Richter are at the reception by Menachem Begin.
Spring, 1978.




Vladimir Dashevsky and Stuart Wurtman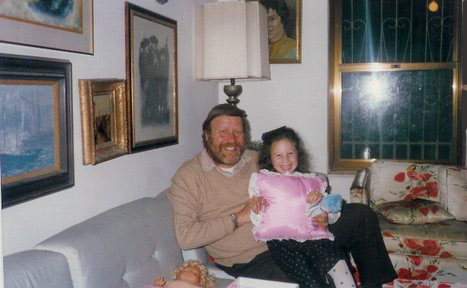 Stuart and his daughter Aliza (Hillie) in their home in Ramot, Jerusalem.