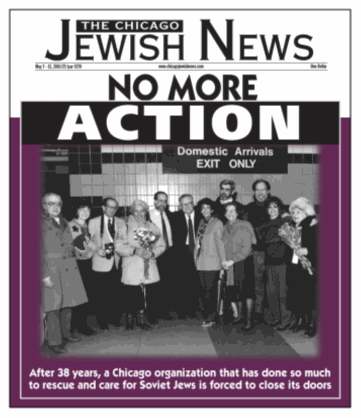 Marillyn Tallman recalls a trip she took to Soviet Russia in 1978 to visit refuseniks, Jews who had been denied permission to emigrate by the government.
"We had names, but you couldn't just write names and phone numbers in a notebook. You had to code them," Tallman, the co-chair of Chicago Action for Jews in the Former Soviet Union, says. "You couldn't call people because phones were bugged. Some people put pillows over their phones because they said they were bugged even when you're not talking.
"We'd go up to doors and ring the bell and say, we're Jews from America and we've come to see you. Everybody was welcoming, loving. Their arms were open, every one of them. They weren't afraid. There was a buoyancy, a great love."
Those were the days when the organization Tallman led was called Chicago Action for Soviet Jews, and for more than 20 years, the grassroots group, running at full steam, advocated, visited, demonstrated, lobbied, picketed, wrote letters, mobilized and otherwise worked tirelessly for Soviet Jews. The Chicago group was renowned within the larger Soviet Jewry movement for its energy and unflagging activism.
The efforts paid off in many ways, even contributing to the release of former "prisoner of conscience," now Israeli politician and diplomat Natan Sharansky, who publicly acknowledged Chicago Action's role in his release during a visit to the city several years ago.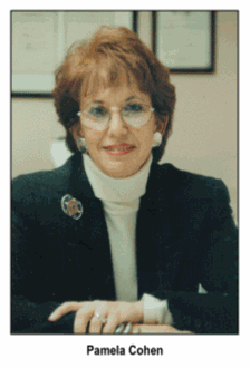 The organization "created a deep root system that penetrated the Iron Curtain," Pamela Cohen, who led Chicago Action for 18 years beginning in 1978, says. "When (the Soviet Union) started to crumble, I think it had a great deal to do with this underground network we had created where ideas were brought into the Soviet Union and activists were encouraged."
Recalling that the Soviets often cut the phone lines of Jewish activists, stopped their mail and confiscated their visas, Cohen says that "we refused to allow any progress in any of those areas. We could not let the Soviets win even one terminated phone conversation." The organization's influence "was monumental," Cohen, who also headed a national organization, Union of Councils for Soviet Jews, for 10 years, says.
The Soviet Union did eventually crumble, the refuseniks and dissidents were released from prison and millions of Jews emigrated, primarily to Israel but also to the United States and other countries.
Now, in less than a month, after 38 years, Chicago Action will close its doors.
But not because it's no longer needed. That may be the perception, but it is emphatically not the truth, its leaders say.
Rather the organization, like many small non-profits, is a victim of the recession. It has lost foundation support and simply does not have the funds to carry on.
The closing of Chicago Action, one of the few groups of its kind still remaining, is a tragedy for Jews in the former Soviet Union, Tallman, still pursuing her mission at age 87, says.
After the Soviet Union fell, Chicago Action changed direction. Its members didn't work with the many Soviet Jews who settled in Chicago - they left that to other groups with expertise in immigrant resettlement issues.
Instead, "our focus had to change to sustenance," Tallman says. "A lot of Jews got out, but many stayed. These are Jews who can't leave - they are elderly, they don't know what to do, where to go. It's still a terrible job to get out of Russia. People mistakenly think if you want to get out, you just fill out a paper and go. But you just can't do it. You need money, and that's a big problem."
For many of these elderly Jews, "their lives have always been in their little shtetl. They have relatives there. There are always going to be Jews" in Russia and the other countries of the former Soviet Union, she says.
Susan Futterman knows some of those Jews personally. Futterman, co-chair with Tallman of Chicago Action, became involved with the organization 18 years ago after hearing about its efforts through her synagogue, Congregation Beth Judea. (She and Tallman are both unpaid volunteers; only a translator, former refusenik Natasha Stonov, and a part-time administrative assistant have ever drawn a paycheck.)
When Futterman joined Chicago Action, the Soviet Union was a not-too-distant memory. There were no more refuseniks, but the organization had just launched a new program devised by Cohen, Yad L'Yad (hand to hand). Futterman took it over and grew it.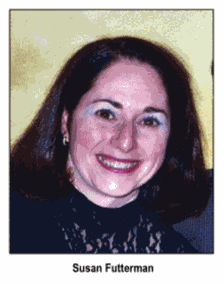 Yad L'Yad paired American synagogues with small Jewish communities in the former Soviet Union, providing everything from money to rent a place to hold services to books for Sunday school students. At its height, more than 60 synagogues were involved, many in Chicago, but others in cities from St. Louis to Detroit to Indianapolis.
"I reached out to congregations wherever I could," Futterman says.
"The hard part was getting the synagogues to commit to the partnership. We had more than enough towns" that needed help.
In the Chicago area, many synagogues did step up. Am Yisrael Congregation in Northfield supports a Sunday and Hebrew school in Chernigov, Ukraine. Families from Temple Beth-El in Northbrook worked with well-known metal artist Gary Rosenthal to create mezuzot covers to send to their partner community in Yekaterinburg, Russia.
Beth Hillel Congregation Bnai Emunah in Wilmette has two partner communities, in Ukraine and Belarus, and sends boxes with vitamins, clothing and flower and vegetable seeds. Temple Beth Israel in Skokie partnered with a small Jewish community in Konotop, Ukraine. In 2005, Beth Israel's Rabbi Michael Weinberg and 10 teenagers from the congregation brought a Torah to the community and helped to turn a large room into a synagogue. Weinberg then conducted the community's first bar mitzvah. There are many similar stories.
Futterman knows firsthand the plight of Jews in the former Soviet Union, especially those scattered throughout the countryside in small towns and rural villages. She has traveled there twice.
In Lvov, Ukraine, she visited several elderly Jews and was horrified to discover that "they lived in an old building that had concrete steps. As I was climbing these steep steps five floors up to bring them food parcels, I realized there was no elevator. There was no way these people could ever get out unless they were taken by ambulance to a hospital or they passed away. They had no access. It was horrible, so upsetting." Everywhere she went, Futterman encountered similar conditions. "If you saw the level of poverty - you can't imagine it," she says, indignation in her voice. "It's not only the horrors that took place during the Soviet days. The level of poverty is incomprehensible to Americans. We have poverty here, but we have services. There, there isn't anything except what the Jewish community can provide."
The poverty, she says, isn't limited to Jews. "It's everybody. Pensions are so inadequate. People can't (afford to) shop in stores. Even people who are educated are challenged. The infrastructure is a disaster, the roads are horrendous. We saw a woman walking her cow." Many people have no heat and must endure the frigid Russian winters in freezing apartments, she says.
Futterman's second trip was for a Jewish educational conference that grew out of Yad L'Yad. Dozens of educators from small towns gathered in a conference center outside of Moscow, where, again, there was no elevator. "One woman who was 90-something walked up three flights of stairs to come to a meeting," she says. "The Russians had prepared for this for a year. We had a wonderful conference."
On the same trip, Futterman visited several small outlying Jewish enclaves and a Jewish community that she has personally adopted in Yekaterinburg, Russia. She also visited a summer camp there sponsored by two Chicago synagogues, Congregation Beth Judea and Temple Beth-El.
"I met some of the kids," she says. "One of the kids said, 'I live for this camp.' It was so touching." The weeklong camp featured "a very very Jewish curriculum" with activities incorporating a different theme each year from the Torah or from Jewish history.
The camp has been in existence for a decade, but when the two synagogues couldn't raise enough money for it, Chicago Action stepped in with some additional funding. "I hope we'll be able to pull it off this year," Futterman says.
Many of the communities have written touching letters to "their" synagogues and to Chicago Action, such as one from Mozdok, Russia. A community leader wrote that the Jews of the town are "mostly aged people, pensioners and large families, who were unable to leave for a safe place during the Chechen war." Noting that "our people do not have any extra pennies," she wrote, "Thanks to you, we were able to buy and install a boiler and pay rent and utilities for our community center. Let G-d bless you for your kindness. All our community members bow to you, especially the parents of our Sunday School students, who now can study in warmth."
From Chernigov, Ukraine, a partner with Am Yisrael Congregation, a letter writer stated that "we are pleased and touched to know that in the far away Continent of the USA, in Chicago, there is a Congregation Am Yisrael that cares about our small Ukrainian Jewish community in Chernigov. Thank you very much for your support that allows our school to work fruitfully."
Cohen, the former leader of Chicago Action, says that with the organization's closing "thousands of Jews are going to feel abandoned. They will be isolated. There are not enough humanitarian organizations, not enough capital to be investing in the structure of impoverishment in the former Soviet Union. Thousands of Jews, especially in the outlying areas, are going to fall through the cracks. There are very ill, very old people who cannot be moved to Israel, and they have been helped tremendously by Chicago Action."
Beyond the elderly generation, Cohen says there is another group of Jews who are at risk of losing whatever Jewish identity they might have: young people.
"During the Soviet years, the assimilation of Jews was very great," she says. "They were brought up as Soviet people. (As Jews) they were pariahs."
After the fall of the Soviet Union, many "began a quest to find their personal identity," she says. "If I am not Soviet Man, who am I? They started to find their Jewish identity, and that is a process that is still continuing. Without the education, the books, the programs, the after-school classes, there are thousands of Jewish kids who could be lost to us, and that was a role Chicago Action was playing in a very big way."
While the organization, along with others in the Soviet Jewry movement, succeeded in "opening the gates in terms of immigration," Cohen says "the years of Soviet rule and Stalinist rule left a devastated Jewry. There is another generation that needs contact with the West. The job is still not finished. I'm hoping the synagogues (in the Yad L'Yad program) will persevere and continue to finish what they started."
Futterman says that 25 synagogues, including many in the Chicago area, have vowed to continue their partnerships. "Even without (Chicago Action), that shows how deep the relationships run, the level of commitment. That's sort of the saving grace of this whole thing. At least we know the good we started will be continued in many of the towns," she says.
Still, she and Tallman have been worried for years about "the public perception that we are no longer needed. That needs to be dispelled," Futterman says, noting that there are an estimated one million Jews still living in the former Soviet Union.
"They are in financial trouble," she says. "The communities are in financial trouble. In many of them, the (American) synagogues helped support their gathering place, helped them rent a room, a space. Without their gathering place, they cease to be a Jewish community."
While there are some synagogues that the government has "given back" to the Jewish community (the Soviets often used synagogues as storage spaces for archives), "a lot are in bad condition," Futterman says. "Many are not usable, and the community can't afford to rehab them. This is a great tragedy."
She estimates that if half the Jews are elderly, some 500,000 are middle-aged or younger. "Without some kind of Jewish community structure, where the kids can get some kind of Jewish education and the parents have a community to rely on, where they can bring their kids for Shabbat and holidays, we're going to lose them to the Jewish people. The overall picture makes me incredibly sad," she says.
Tallman for her part is pessimistic about the prospects for Jews in the former Soviet Union. "There is tremendous need," she says. "Jewish schools are closing for lack of funds. There is still hunger, still anti-Semitism. The need is great - that's why this closing has made a great sadness on our part. Our partners need us, and we're not able to meet their needs. People don't think it's a major issue, but it is a major issue. In our terms, it's a crisis wherever there are Jews in that kind of need, where they don't have heat, they can't get enough to eat, they can't get a Jewish education."
Futterman adds that there is still much anti-Semitism in the former Soviet Union. "It's different than it used to be - it's not overt coming from the government but it is under the surface. Scratch the surface ...," she says.
She tells of a Yad L'Yad community in a small town near Chechniya, where the group rented a room for Sunday and Hebrew school. The landlord cut off the sanitation system to that room - while leaving it intact for the rest of the large building - so there would be no running water nor toilet facilities for the students.
The teacher, a very determined woman, "started looking for other places, but everything was twice as much. So the kids are using a bucket and shlepping it across the street to some kind of store," Futterman says. Eventually the teacher talked a government bureaucrat into demanding that the landlord fix the sanitation line. He did, but then cut off the heat to the room. The students stayed home for the winter. When they came back, neighbors harassed them, making it clear they were doing so because they were Jews. Then someone ripped apart the room the students used.
Eventually, Chicago Action paid for the room to be renovated - just a few thousand dollars but far out of the reach of the community. The school is continuing.
Similar episodes have played out in many communities, Futterman says. "It is not overt. It is not government-sponsored, but it is there," she says.
Futterman herself will continue sponsoring "her" town, "but not in a larger capacity. If people call me for help or advice, I will do the best I can," she says.
Cohen says that there is still much that Jews can do, individually and through their synagogues, to help their counterparts in the former Soviet Union, and recalls why she became involved in the Soviet Jewry movement in the first place.
"As a child growing up in the post-Holocaust era, I was very interested, I questioned, I sought answers as to how we could abandon six million Jews during the Holocaust," she says. "When I learned that Jews were being arrested (in the Soviet Union) for wanting to go to Israel, were being held hostage, that the doors were sealed to them, I saw it as an opportunity for moral rectification."
From then until the fall of the Soviet Union, Cohen and others threw themselves into the work, enlisting the support of legislators, garnering media attention (in one staged event, they drove a hearse through the streets of Skokie for "Bury Apathy Day"), organizing demonstrations, fund-raising. One powerful tool was encouraging American Jews to visit the Soviet Union.
"Once they went and saw for themselves, these scientists, these wonderful Jews struggling to leave, to find an identity, they came back on fire. They spoke to their synagogues, their congressmen, and that was how we built the movement."
Now, she says, the problems may be less dramatic but are no less serious, and instead of building a movement, Chicago Action is shutting its doors. Other Soviet Jewry organizations have already done so. Cohen says she hopes there is some way to harness the momentum so it won't be entirely lost.
"We have a model for success - we see that we can do it. The most important thing is that we built a grassroots movement," she says, and notes that Sharansky once called her "the five-star leader of housewives and students."
"We worked out of our kitchens, and we found we could make a difference," Cohen says. "Now we have enormous challenges. The message of Chicago Action is, don't be passive, don't be self-assured that everything is going to be OK. We have work to do and no one is too young or too old or too busy to do that work. We have to pick up the challenges facing us today."
Tallman, who has worked as long and as hard as anyone in the movement, says of Chicago Action, "it was an organization with a soul, a neshama. It just had it. There was passion, such a bond. I really believe we helped in the movement of 'let my people go.' We believed in shining a spotlight. We didn't believe in quiet diplomacy."
She recalled that Sharansky's wife Avital, who had been allowed to emigrate and was working on her husband's behalf, would stay at her house when she visited Chicago. "We would take her to meetings, groups, congressmen," Tallman says. "We really struggled on behalf of Sharansky, and I believe we absolutely helped in his case. He came and spoke here and with great affection acknowledged that."
Now, in a different time, Tallman says that she and Futterman have been "desperately trying" to keep Chicago Action open over the last year.
"Basically we've been losing foundations - that's what it's all about," she says. They even hired a professional grant writer trained in Jewish fund-raising, but not one grant they applied for came through. "We came to the point where we said we cannot continue," she says. "We have depleted our savings and it's no longer feasible to continue."
The group was under the umbrella of the Union of Councils for Soviet Jews, a national organization, but has no financial connection to it.
Closing the organization "breaks our hearts, but you have to be realistic and do the best you can with what's left," Tallman says. Some communities in the former Soviet Union may be on the road to self-sufficiency; with others, "I don't know where they're going to get help."
Chicago Action will accept donations until the end of May (www.chicagoaction.org or 847-579-8444) and will send them directly to the communities they have been helping all along. After that, Tallman suggests making donations to a Boston-based organization, Action for Post-Soviet Jewry (www.actionPSJ.org), one of the few organizations of its kind left in existence. "A little different model but same mission," she says.
And then Tallman, looking back on what she calls "this enormous journey," can't help but ask: "American Jewry, what are your priorities?"
The original text was posted to the site http://www.chicagojewishnews.com/story.htm?sid=1&id=253791 at May 7, 2010 and reposted here by courtesy of its author and Managing Editor of the Chicago Jewish News Pauline Yearwood.